Finishing touches, part 4
I spent a little time this afternoon tidying up a few things. 
Firstly was the indicators again… *sigh* This time around it was just the right hand side not flashing. At a closer look I found the rear, right indicator had dropped a screw for the lens and the screw holding the bulb holder in place and the bulb itself floating around in the lens. Naturally I didnt have any screws on hand, but cutting some new ones down to size sorted that out.
*Ding*, indicators sorted.
I then set to work on the front brake light switch…. again. Taking a better look, I found I had reassembled the switch wrong and it was switching 'on' in the wrong position. Putting it all back together the right way had it working again like a charm.
Lastly was something I worked out the hard way on Sunday. When I reinstalled the fuel tank I got the hoses round the wrong way where they connect to the carburettor. So basically reserve was On, and On was reserve. And easy solution, but I still have to get some very small hose clamps to go on there. I just dont trust friction holding them on.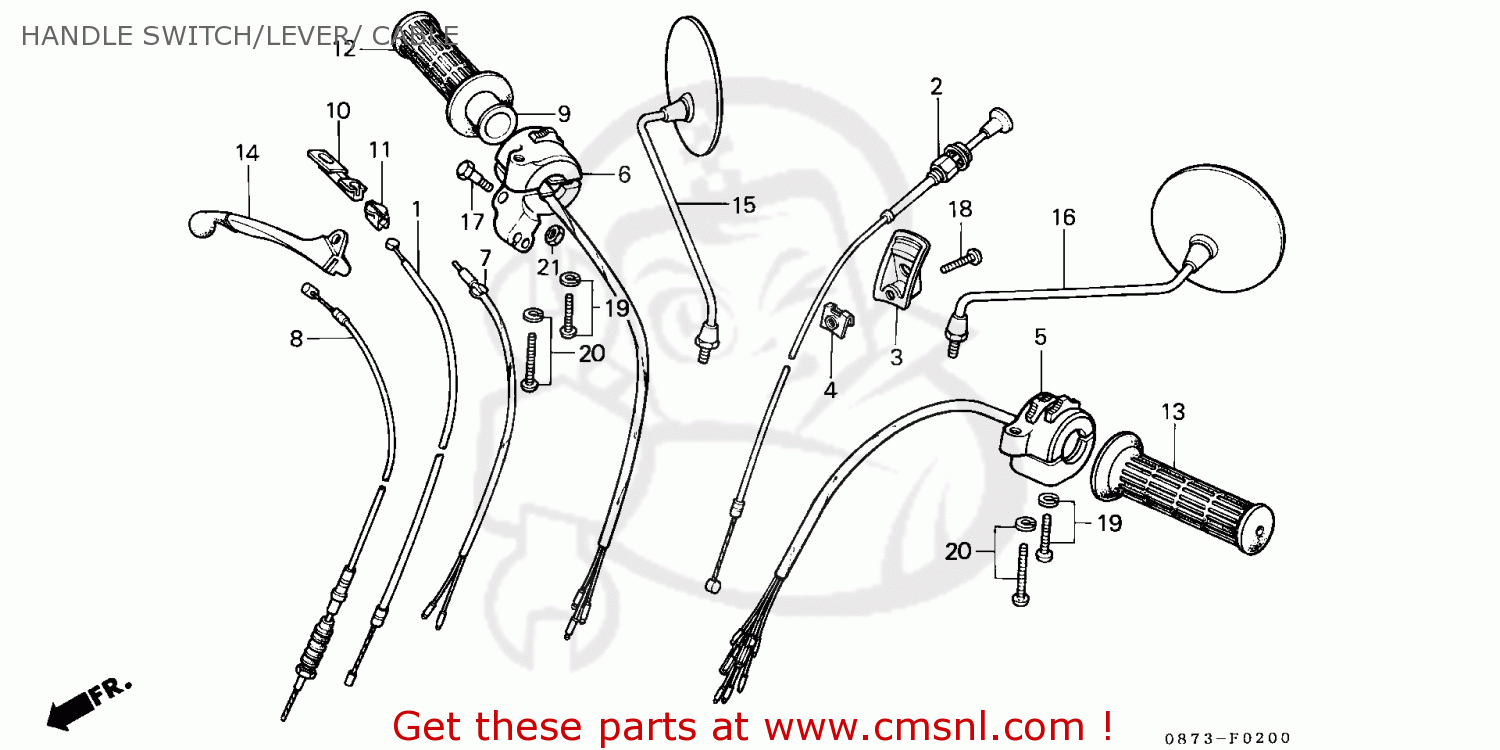 Front brake switch, part #7